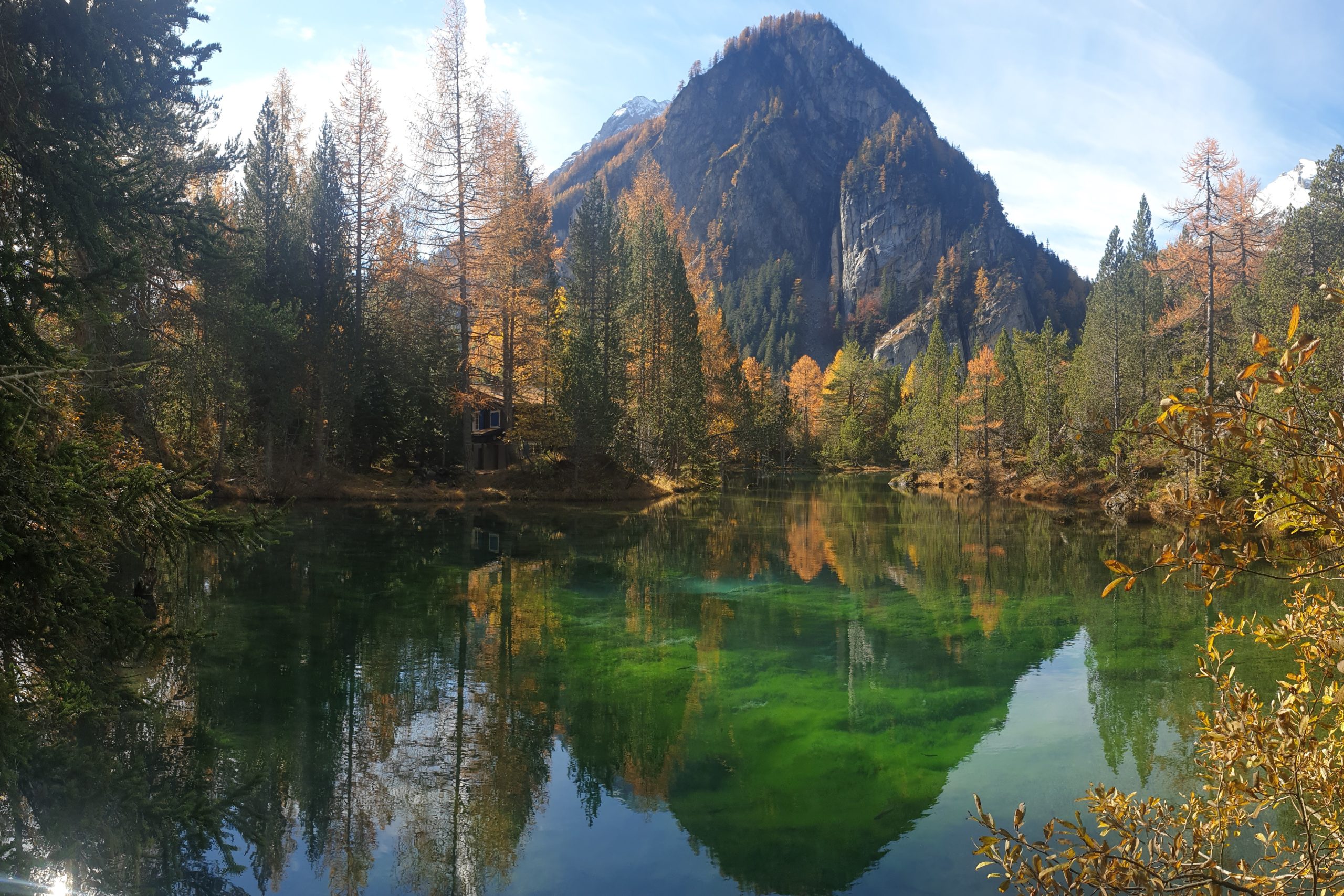 Derborence  
Located in the central Valais, only 25 minutes from Conthey, Derborence is a unique little corner of paradise. Due to the varied geology, as well as the diversity present, the Derborence valley has been classified as a "natural monument of national importance". 
Unique in its kind, this valley is overflowing with preserved natural beauties, lakes, mountains and hiking trails. 
Known as a hiker's paradise for its grandiose landscapes, I propose you to fish in this extraordinary scenery. Fishing in such a grandiose setting can only satisfy you, I offer you access to two private lakes connected by a few meters of river.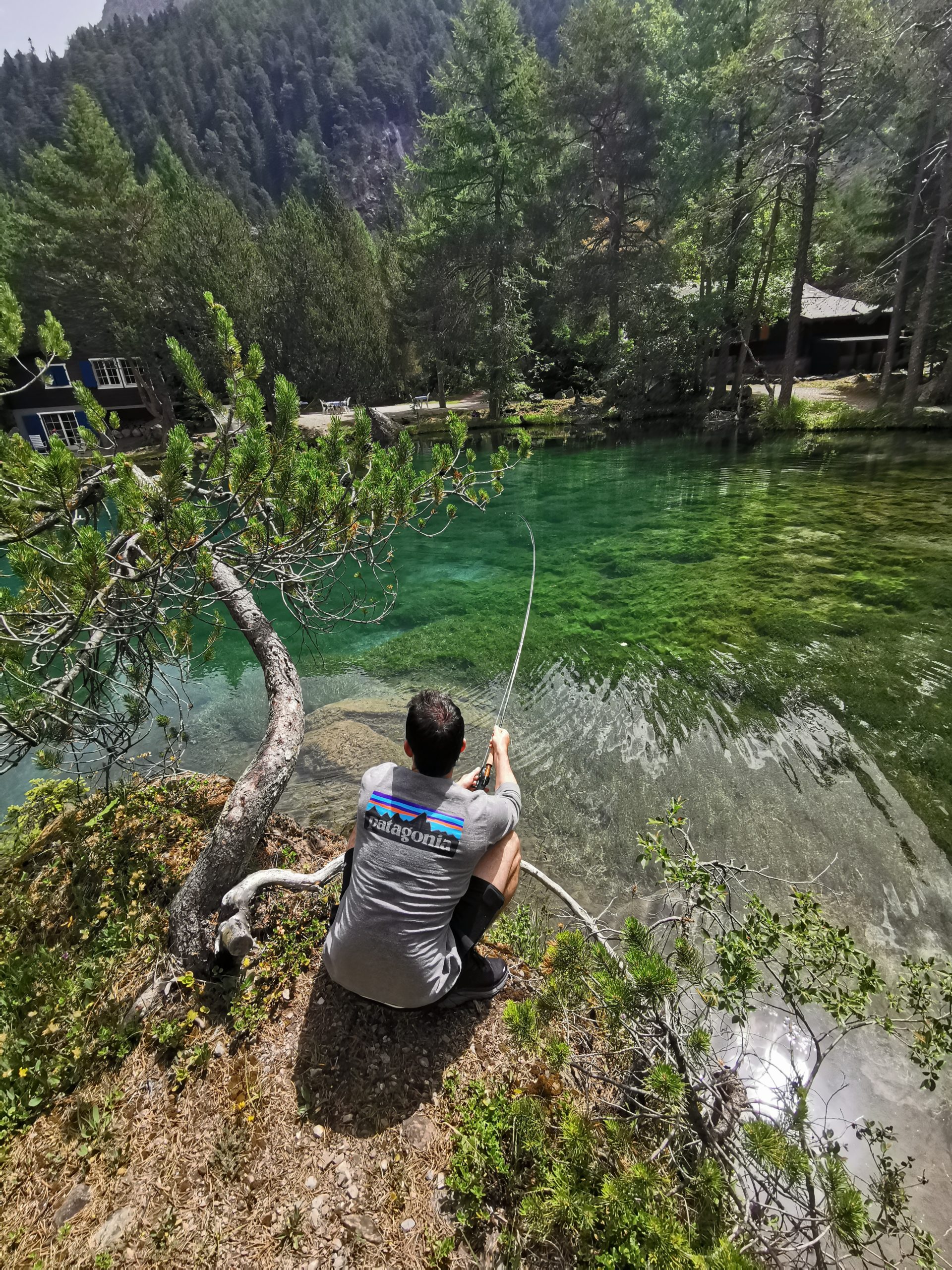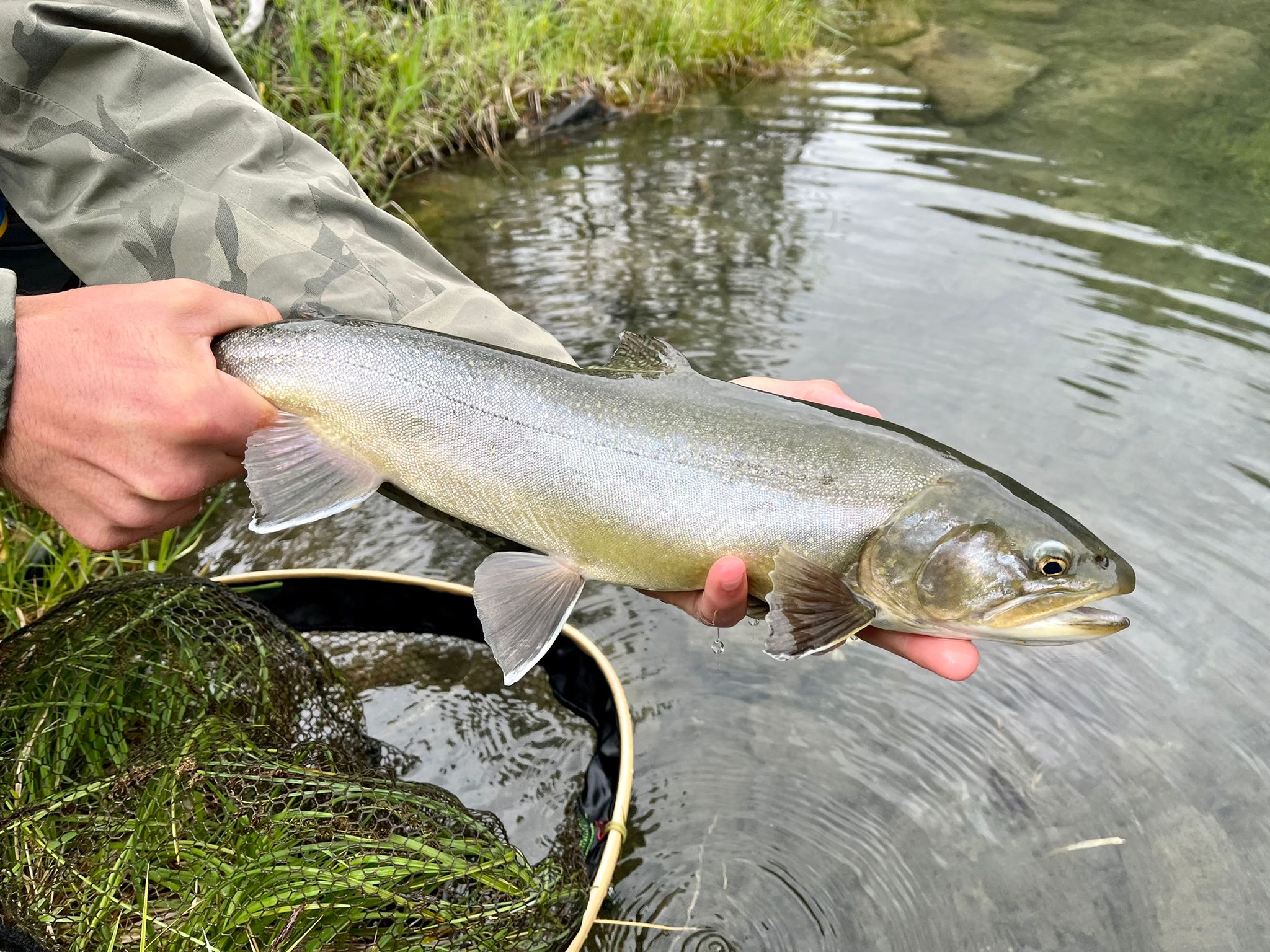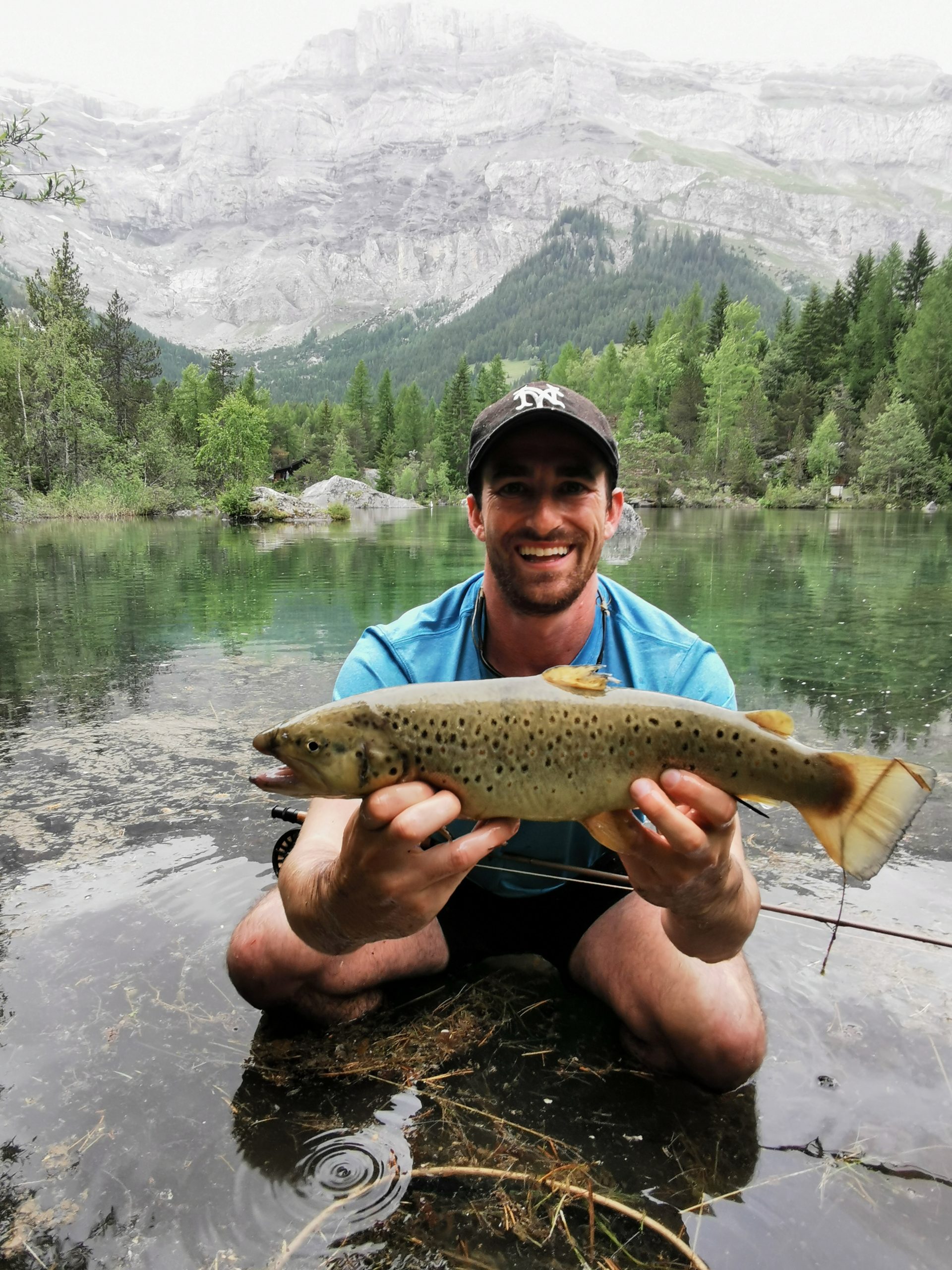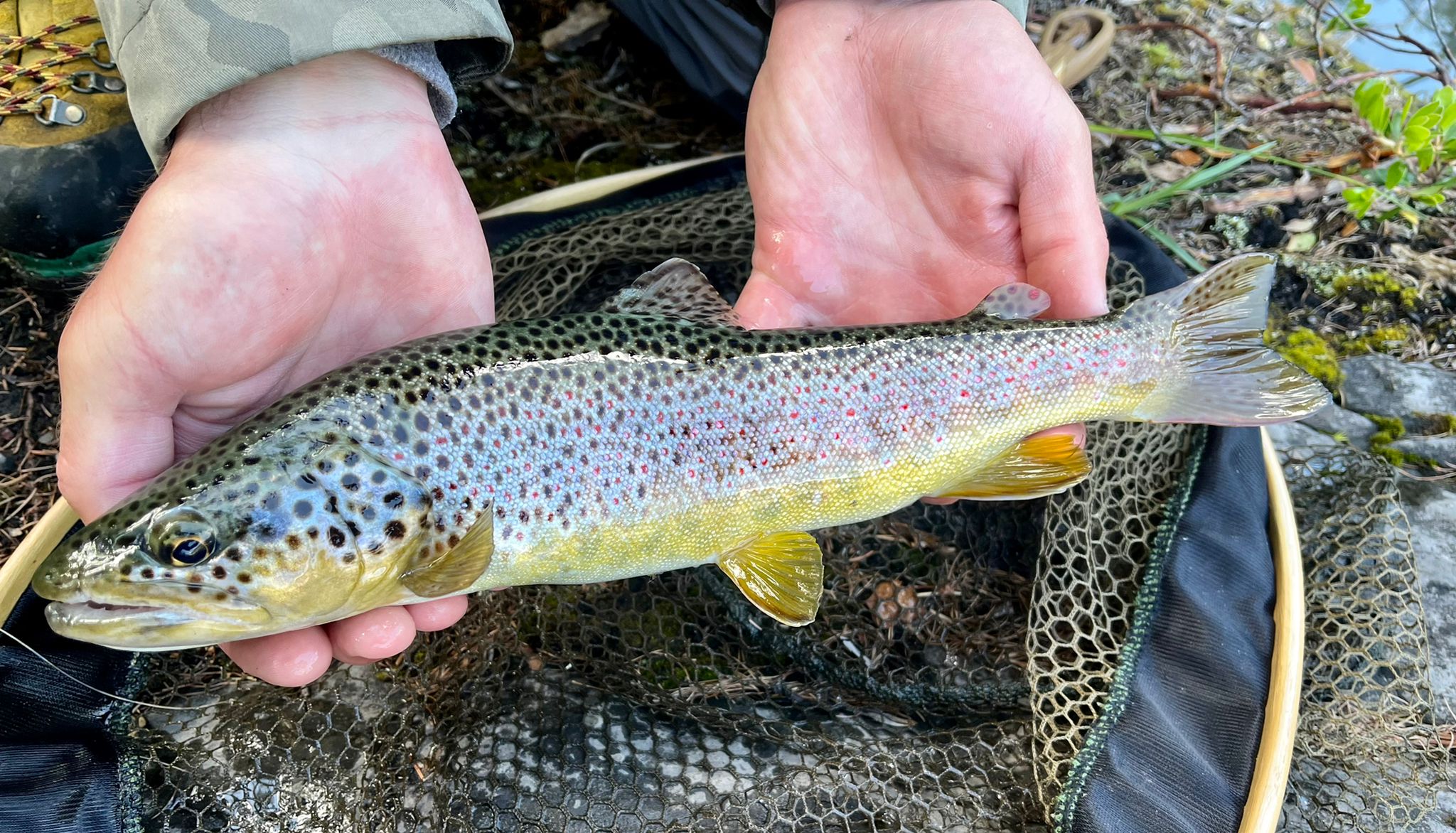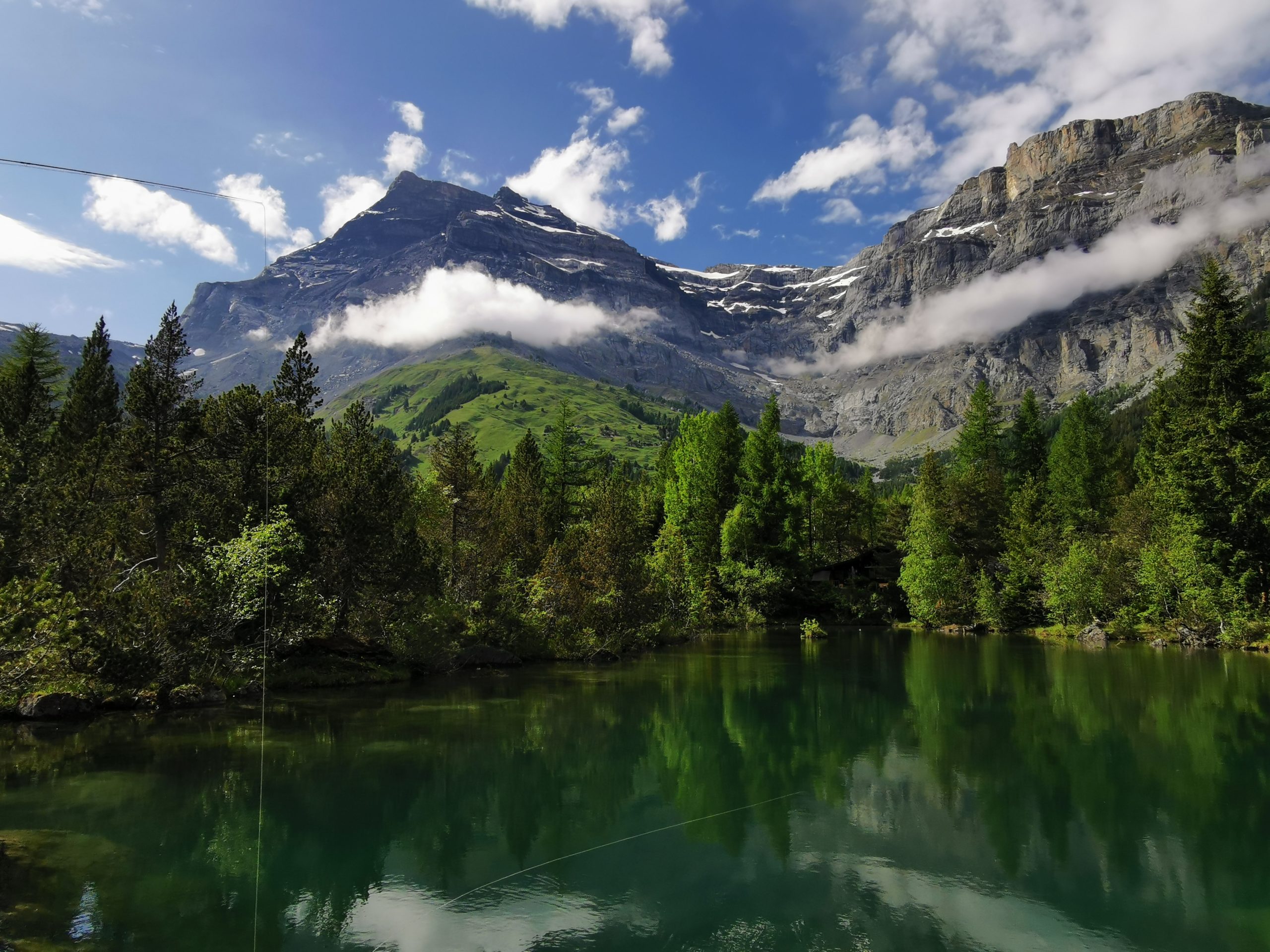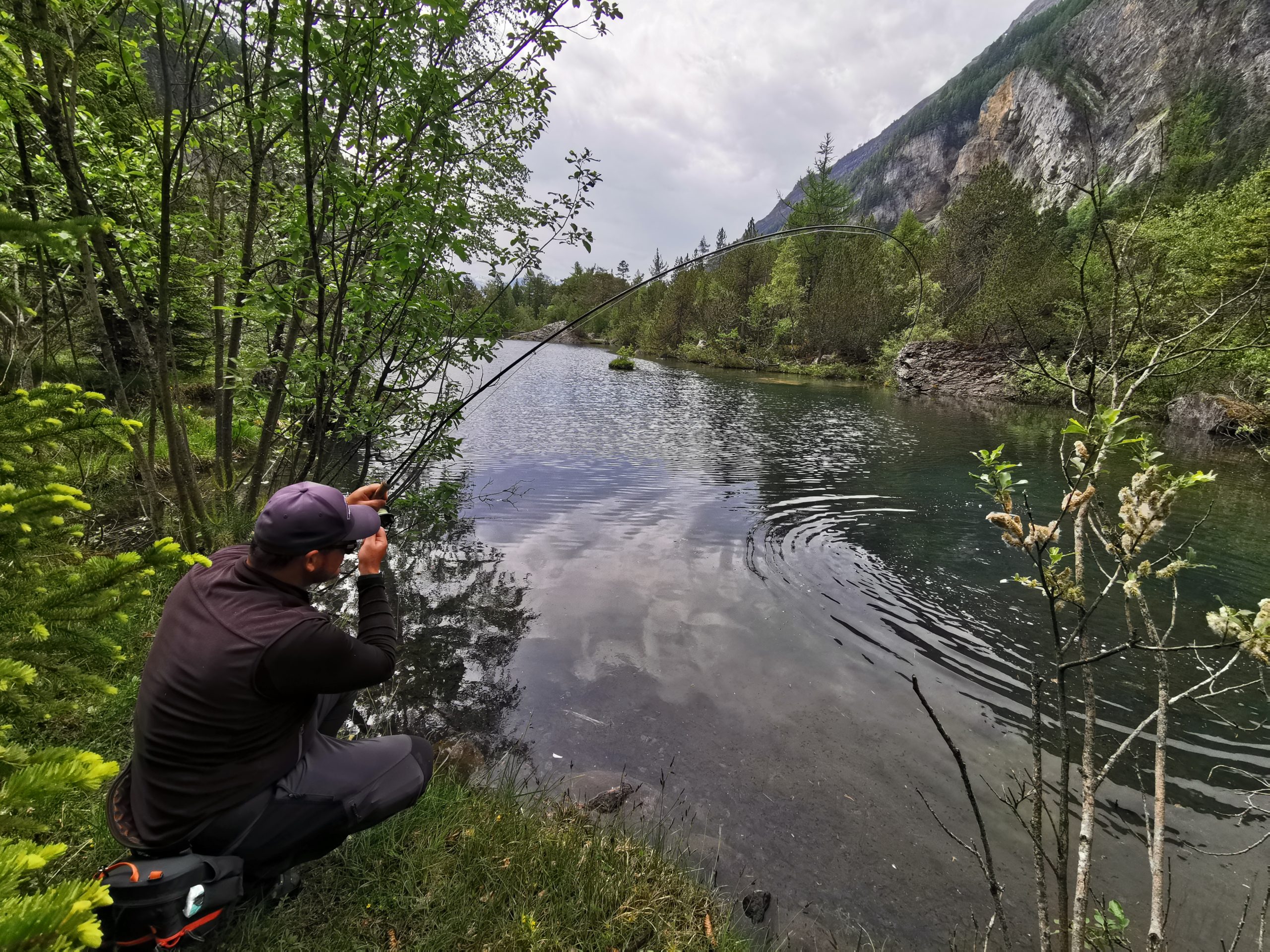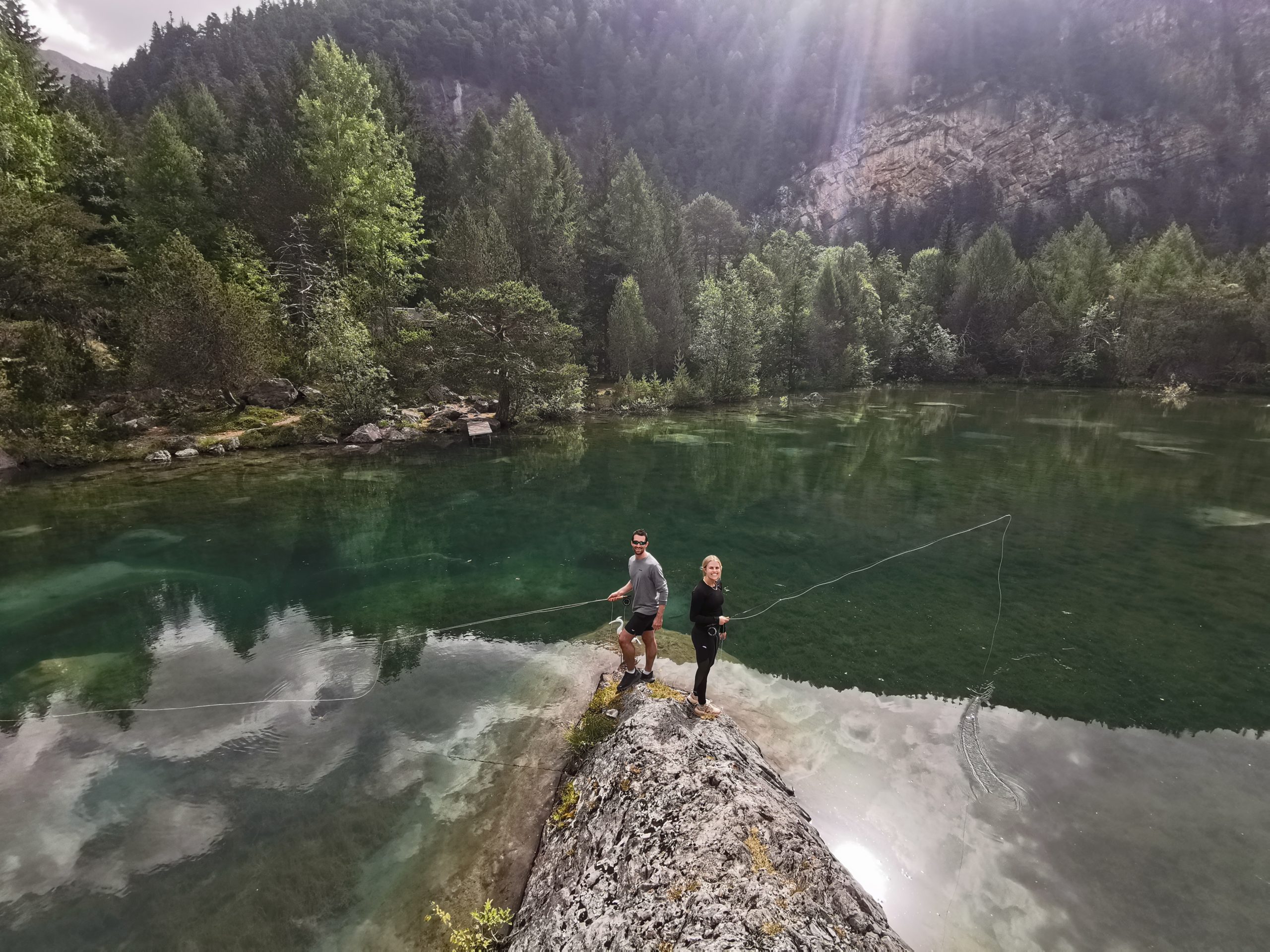 The upper & lower lake of Liapey
Both lakes are located at an altitude of 1300 meters and are normally translucent and offer the possibility to the fishermen to spot the fish.
The depth of the two lakes is relatively shallow making sight fishing very interesting and effective.
Foot fishing is possible, but many trees are present making it a bit more complicated for novices. Boats are available to fully enjoy the lakes.
The fish population of the lakes is rich and several species are present, rainbow trout, fario or the magnificent fountain salmon. This diversity of species and sizes of fish makes fishing interesting and varied.
Natural reproduction is done in the river giving life to many fry, a re-stocking is nevertheless done to keep an attractive stock for fishermen.
What style of fishing
Only fly fishing is allowed on both lakes.
Thanks to the impressive clarity of the water, sight fishing is very interesting. The fish are wary and will detect the slightest mistake of the fisherman.
Discretion and long leaders are therefore part of the game.
The proximity of the forest brings a lot of insects on the lakes and the fish are rising. Dry fishing works very well with imitations of terrestrial insects, bibios or chironomids.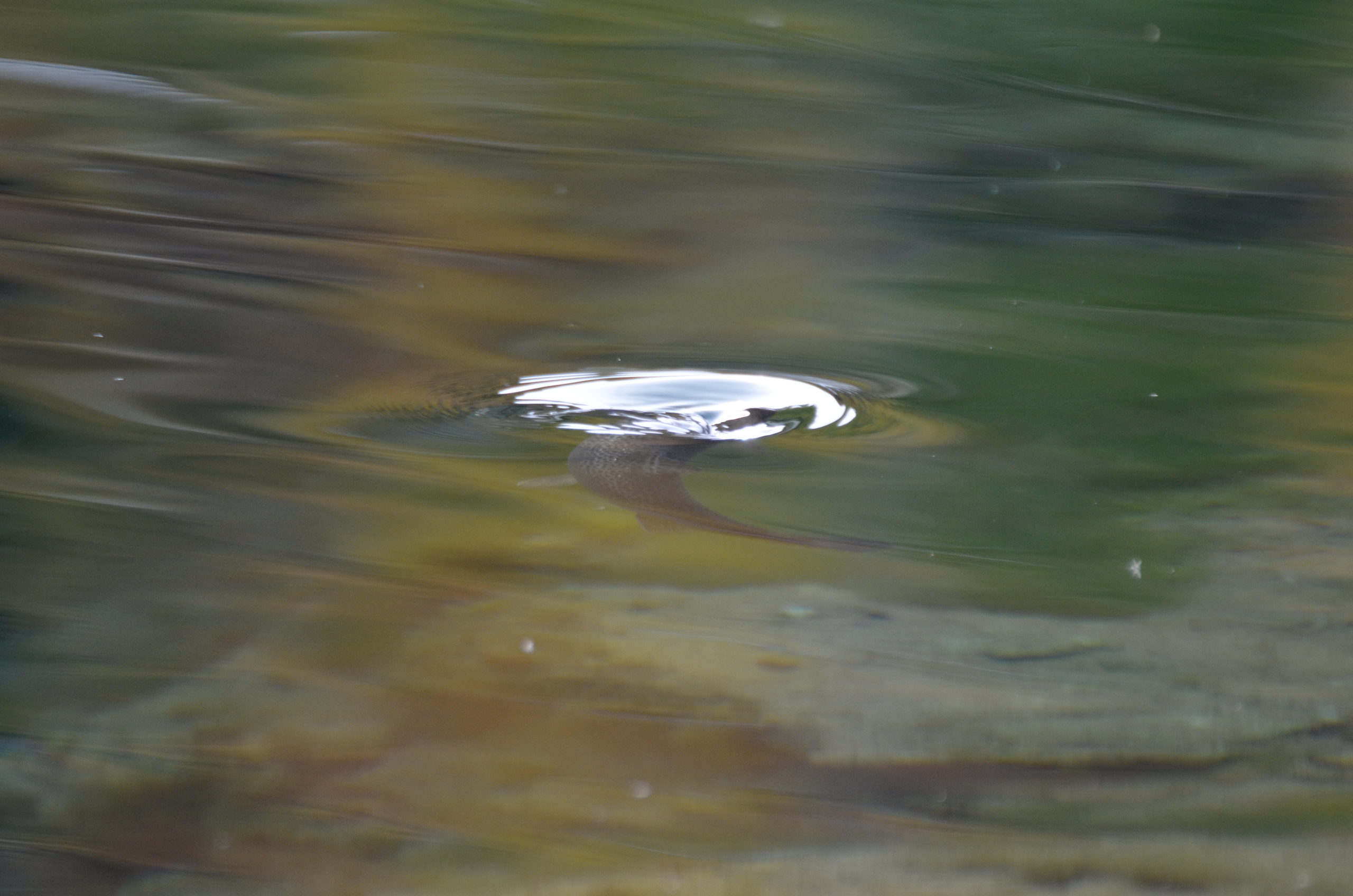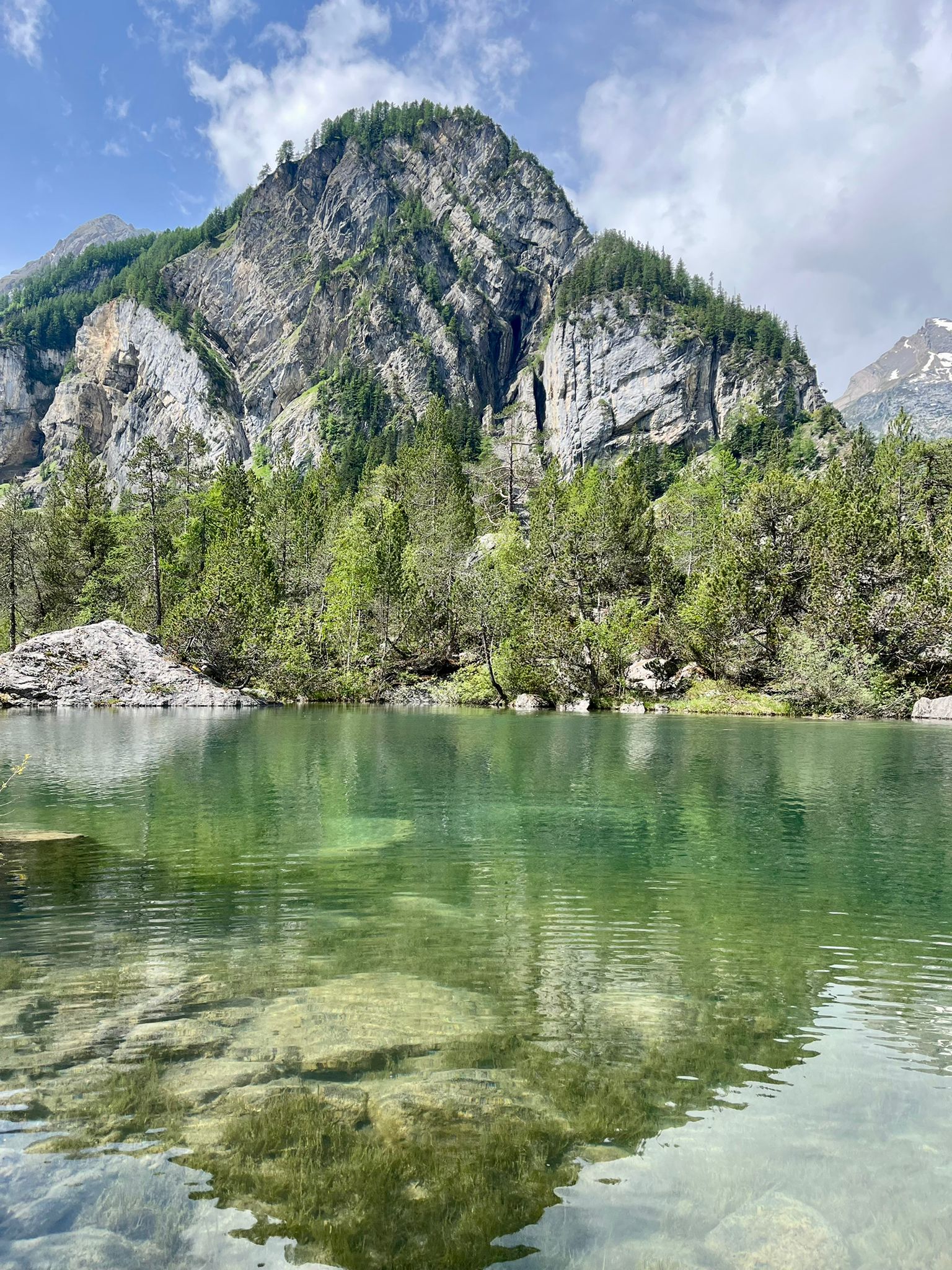 Licenses
Licenses availlable
1 Day (40CHF)
2 Days (70CHF)
Licenses
Licenses can be requested from :
Luc Malbois         (+41 79 351 16 01)
Romain Mettaz   (+41 78 891 94 99)
Services offered  
Guiding and initiation

Do not hesitate to ask me for other services